Increasing DEI in Engineering through Pre-College Programs - Samueli Academy
Samueli Academy located in Santa Ana, CA is a public charter school and has over 85% enrollment from underrepresented groups. Project-based learning (PBL) is at the heart of Samueli Academy's instructional approach. In PBL, learning is contextual, creative, and shared. Samueli Academy focuses on STEM +Art subjects in order to meet the growing demand of colleges and careers in these subjects, specifically as scientists, doctors, software developers and engineers, and more.
Type: Webinar
Delivery Method: Live Online
Level: Intermediate
Duration: 1 hour
Wednesday, May 26, 2021
6:30 – 7:30 PM ET
ASEE Members: Free
Non-members: Free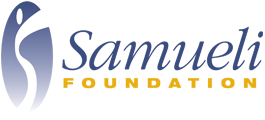 Program Overview
The Academy's approach to education is designed to revolutionize the teaching of subject areas such as mathematics and science by incorporating technology and engineering into the regular curriculum. Through this webinar participants will:
Learn about inclusive lesson plan development.
Hear from students on the impact of this approach.
Learn strategies that can be incorporated at their own school.